Welcome to Weobley & Staunton Joint Benefice
incorporating the Churches and Parishes of Weobley, Staunton On Wye, Norton Canon, Monnington, Sarnesfield, Byford and Letton in Herefordshire
Bishop Richard has called all churches in the Diocese to join in a Year of Prayer in 2023. The invitation is offered to explore different ways of praying either as a church or as part of a small group, or in the quiet of your home. The hope is that through prayerful engagement across many communities, lives will be transformed, and more people will come to know Jesus Christ. For more ideas and resources please click on the button below....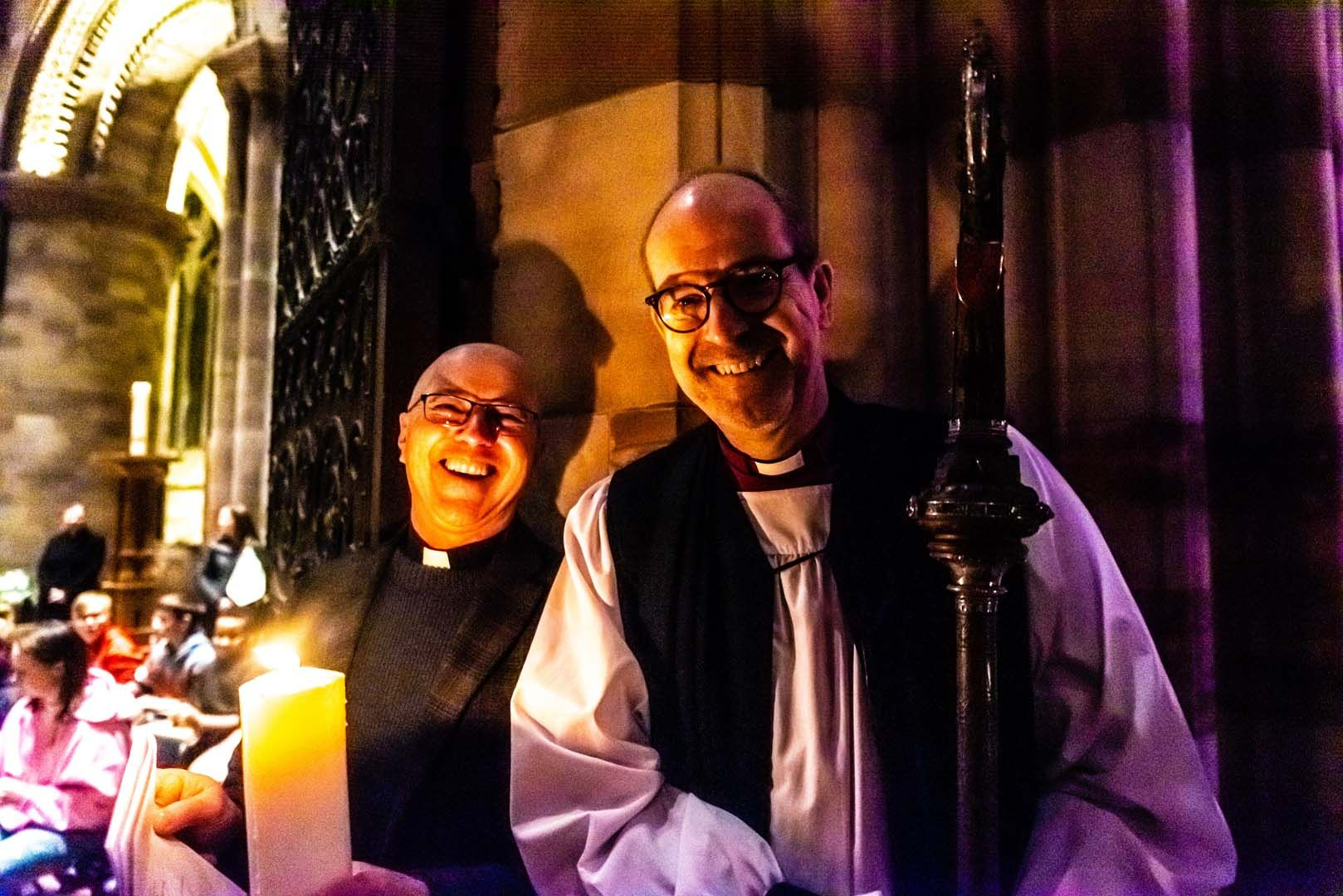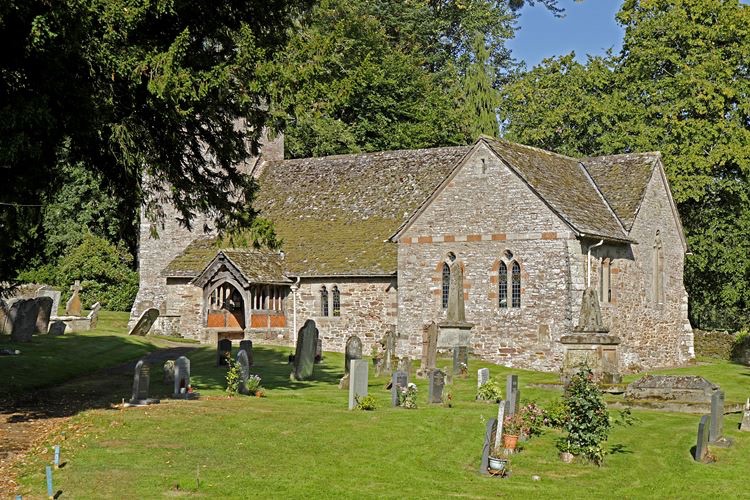 St Mary's Church Sarnesfield Open Weekend
10th - 11th June
10.30am - 4.45pm each day
Coffee, Cake & Classics
Saturday 2pm Local Tractors of all shapes and sizes
Sunday 2pm Classic Cars of all shapes and sizes
9.00am on Sunday 11th Café-style Service of the Word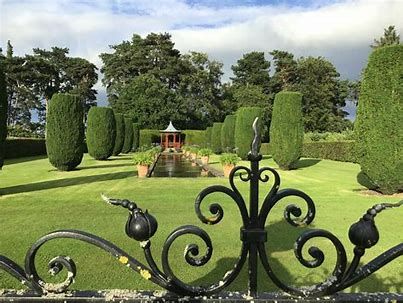 Sunday 11th June
Weobley Church will be serving Tea & Cakes between
2.30pm - 5pm
This raises much needed funds for Weobley Church and we couldn't do it without cake donations
Any donated cakes can be dropped off after 12pm.
Broxwood Court HR6 9JJ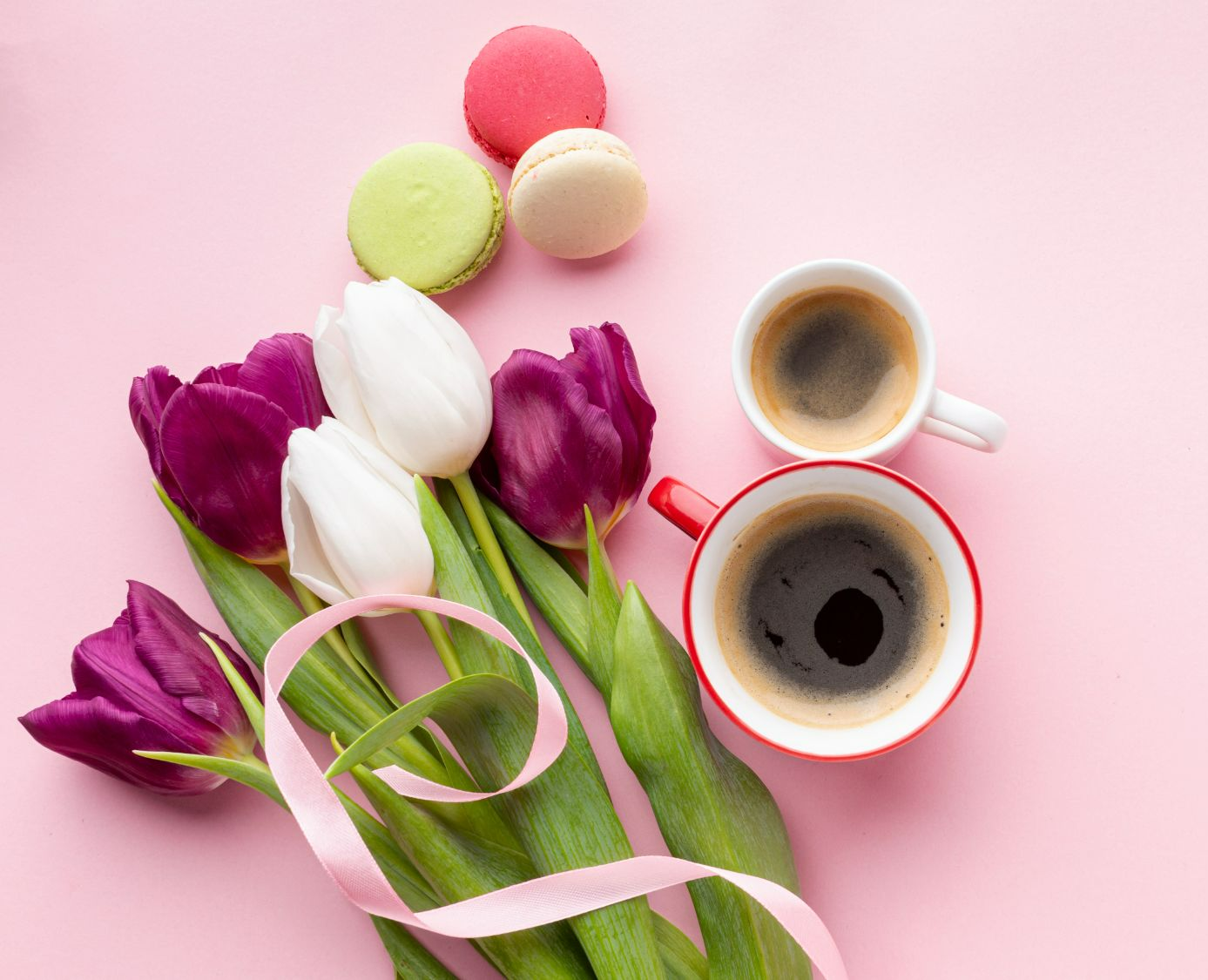 Second Tuesday Coffee Morning
Tuesday 13th June 2023
10.30am - 12.00pm
Come and join us for a Coffee or Tea and enjoy our delicious homemade cakes
Weobley Parish Church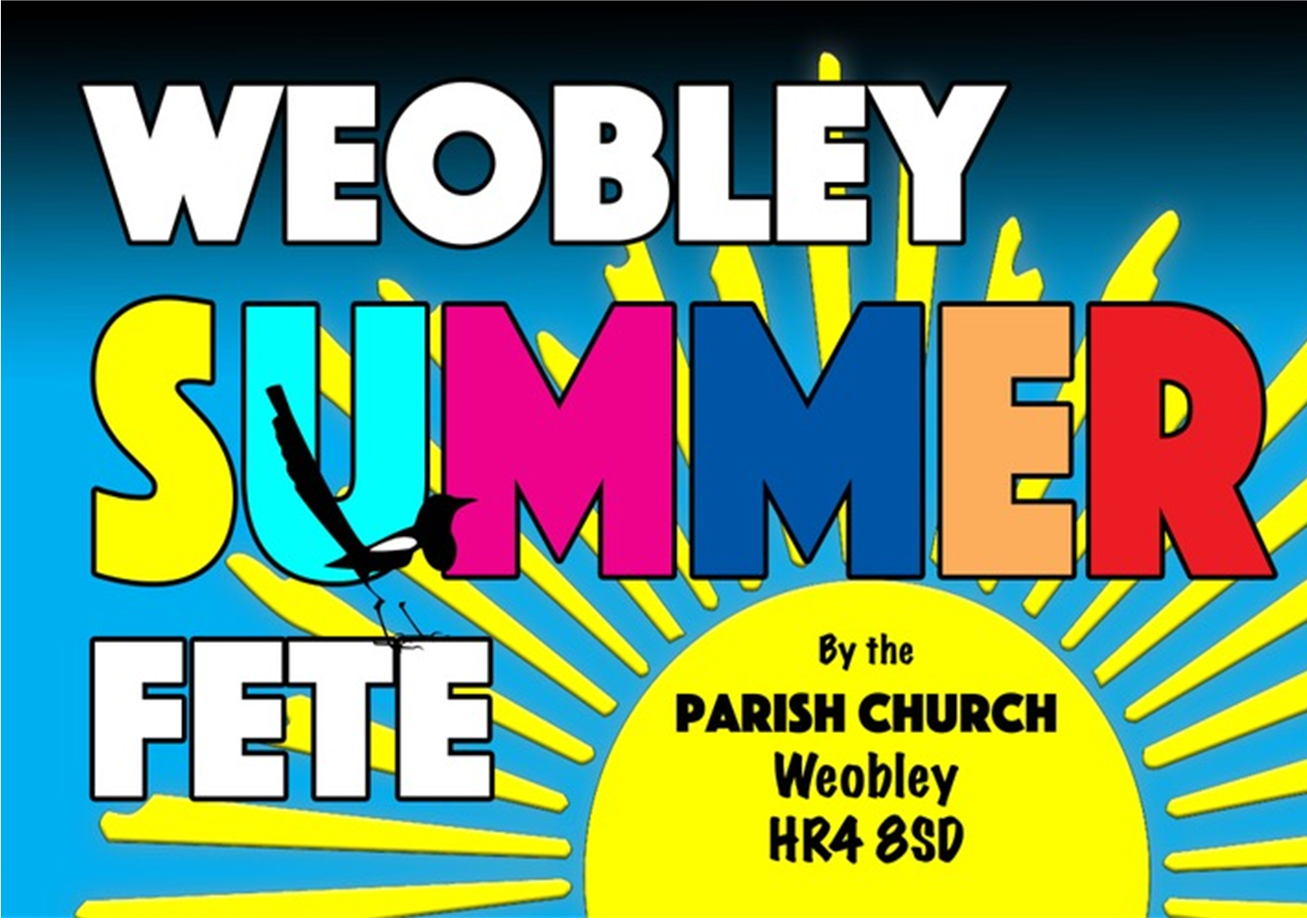 By the Parish Church, Weobley HR4 8SD
Sunday 18th June
From 2.00pm
*Music *Teas *Games *Stalls *Animals
And all the fun of the fair
Weobley Parish Church
thoughts and reflections from the Rev'd Philip Harvey
The theologian Martyn Lloyd-Jones said, "If it were possible to put the Holy Spirit into a textbook of pharmacology I would put him under the stimulants, for that is where He belongs." Our reading from Acts chapter 2 shows a powerful stimulant at work, as the disciples are crowned with tongues of fire and speak in multiple languages. However, it's also true that the stimulation of the Holy Spirit can only be experienced insofar as we invite this Spirit into our lives by stilling the noisiness of our thoughts and activities and entering into times of silence; through discerning where the Spirit is present in our current circumstances, and through our worship together. In all of this, we are challenged to set aside our preconceptions and become open to hear the surprising, even startling voice of the Spirit, as described by the poet William Blake:
Unless the eye catch fire, God will not be seen.
Unless the ear catch fire, God will not be heard.
Unless the tongue catch fire, God will not be named.
Unless the heart catch fire, God will not be loved.
Unless the mind catch fire, God will not be known.
Rev'd Philip
The Season of the Spirit
Last Sunday afternoon a group of us set out from Byford to Monnington in warm spring sunshine. It was a glorious afternoon with a light breeze, with birds singing and the apple orchards bursting into blossom. At various points we stopped to say prayers, share Bible readings, and sing in celebration of Rogationtide. Our final stop was at the home of one of our Monnington parishioners with a generous lunch. One of our readings, from Psalm 104, speaks of God sending forth his spirit and renewing the face of the ground. In the lead-up to Pentecost, which celebrates the coming of the Holy Spirit and amidst the wonder of God's renewal of the earth in spring, it's worth asking where we sense the Spirit at work in our lives, and where the Spirit is leading our churches.
Rev'd Philip
Along with all of the Anglican churches in the Diocese of Hereford we are committed to:
Proclaiming Christ and Growing Disciples
Inspiring each generation - our families, friends, neighbours, colleagues, the people we meet
to follow Jesus Christ
so that lives and communities are changed and God's kingdom grows here in Hereford Diocese, on earth, as in heaven.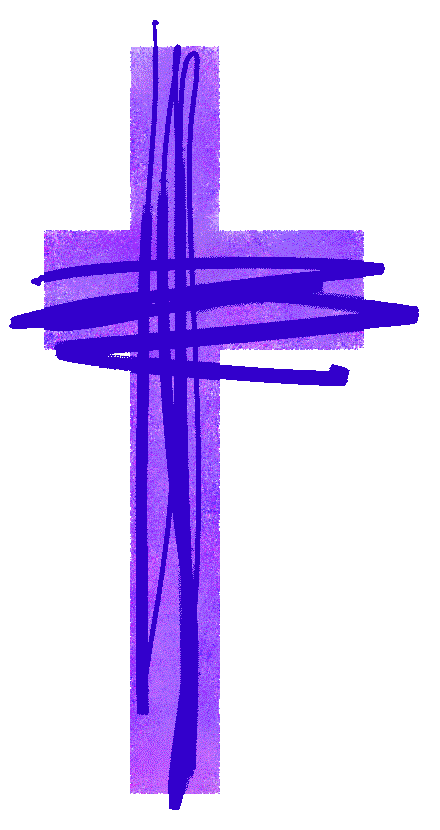 As a Benefice, we believe in Inclusive Church – church which does not discriminate, on any level, on grounds of economic power, gender, mental health, physical ability, ethnicity, race, marital status or sexuality. We believe in Church which welcomes and serves all people in the name of Jesus Christ; which chooses to interpret scripture inclusively; which seeks to proclaim the Gospel afresh for each generation; and which, in the power of the Holy Spirit, allows all people to grasp how wide and long and high and deep is the love of Jesus Christ.