Our seven rural churches are set amongst the rolling hills of the beautiful Herefordshire countryside, gathered together in a loosely drawn oval from Sarnesfield in the north to Byford in the south.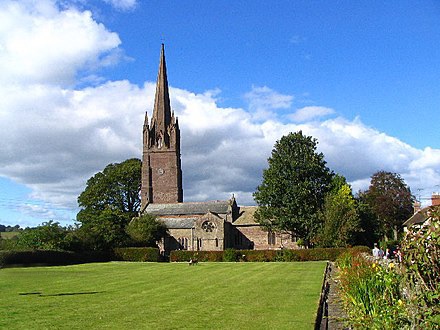 St. Peter & St. Paul, Weobley
We offer services every Sunday at 10.30am. On the first Sunday we hold Morning Praise and a communion service on the other Sundays of the month. Our worship is well supported by two excellent organists and a group of enthusiastic singers.
We also celebrate festival services and social events in conjunction with our Methodist and Roman Catholic friends through Weobley Churches Together.
Our Grade 1 listed church, with its unique stonework, large windows and towering steeple, dates back to the 12th century and attracts many visitors. We are fortunate to have the support of The Friends of Weobley Church, who help us in raising funds to maintain the fabric of the church.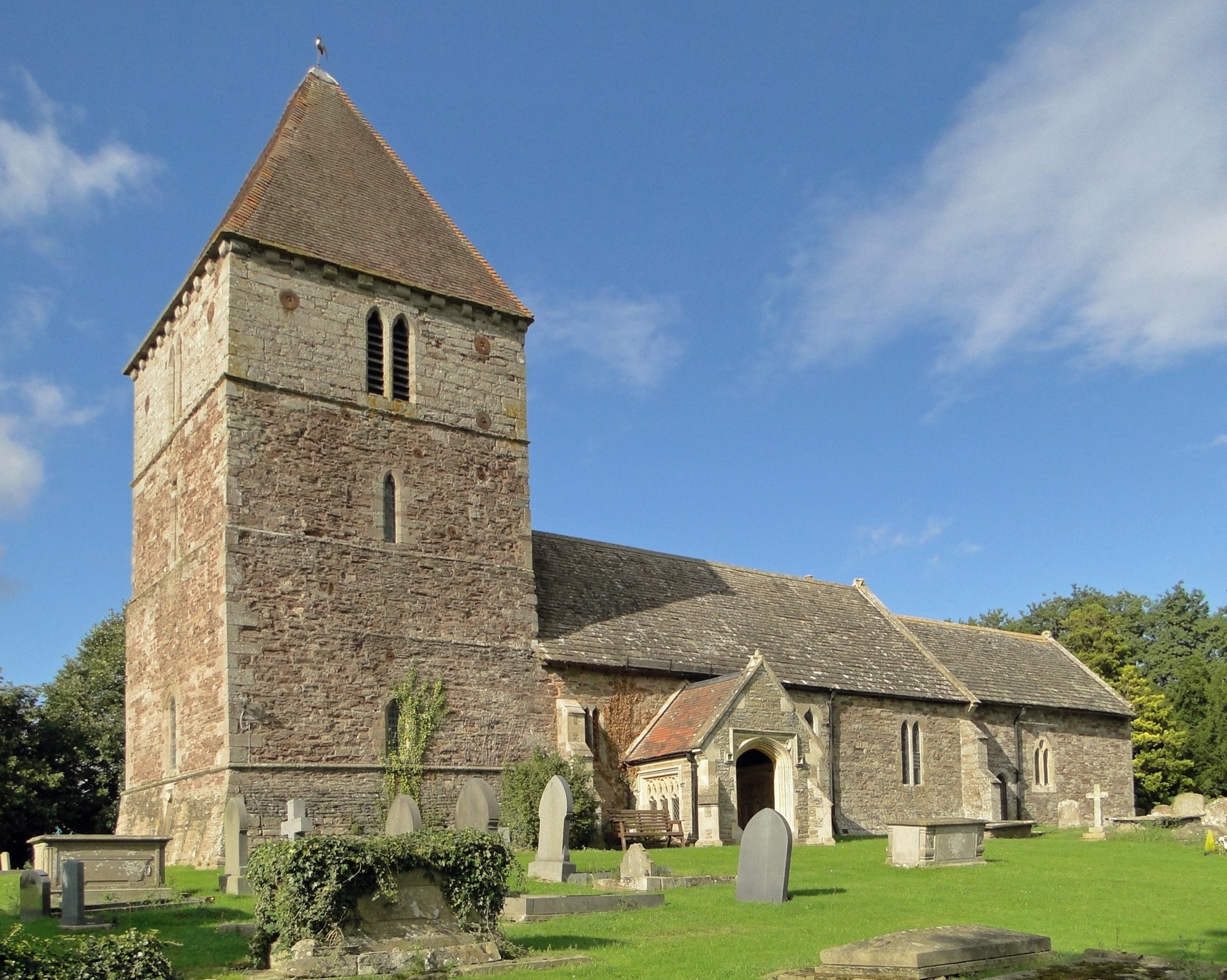 St. Mary, Staunton-on-Wye
We hold two services of worship each month: a Common Worship communion service on the 2nd Sunday and a service of the word on a 4th Sunday.
Our regular attendees organise various fund-raising events in the village of Staunton and help to support local community iniatives, such as the Village Hub, which meets every fortnight in the village hall. We host the children of Staunton Primary School for an Advent season celebration and welcome local families to a Christingle and Crib service.
A recent highlight added to our calendar was a Climate Sunday service. Our church, situated at the southern end of Staunton village, overlooks a valley with magnificent views stretching out toward the river Wye and beyond. T
The church dates back to Norman times and, thanks to works completed in April 2020, is in very good order and includes a toilet and kitchenette.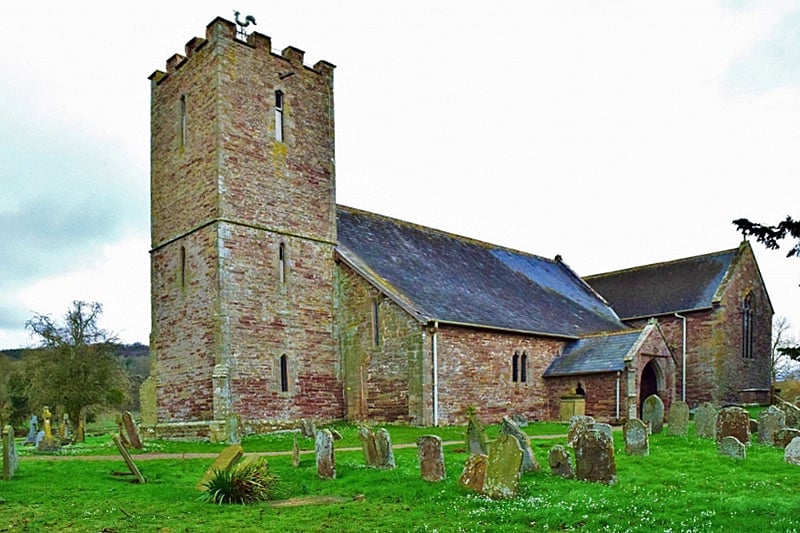 Saint John the Baptist, Byford
We hold our services on the third Sunday of the month at 10.30 in the morning, mainly alternating between a Eucharist and a more informal service of prayer and praise. We welcome families and are child and animal friendly; we hold an annual Pet Blessing Service in the autumn and a local donkey regularly takes part in our Carol Service.
Our fundraising and special events are well supported and organised through our informal neighbourhood network. The church, which is on the route of the Wye Valley Walk, dates back to the 12th century.
It was extended and altered in later centuries but still retains many of its early features including wall paintings in the Lady chapel which date back to the early 15th century.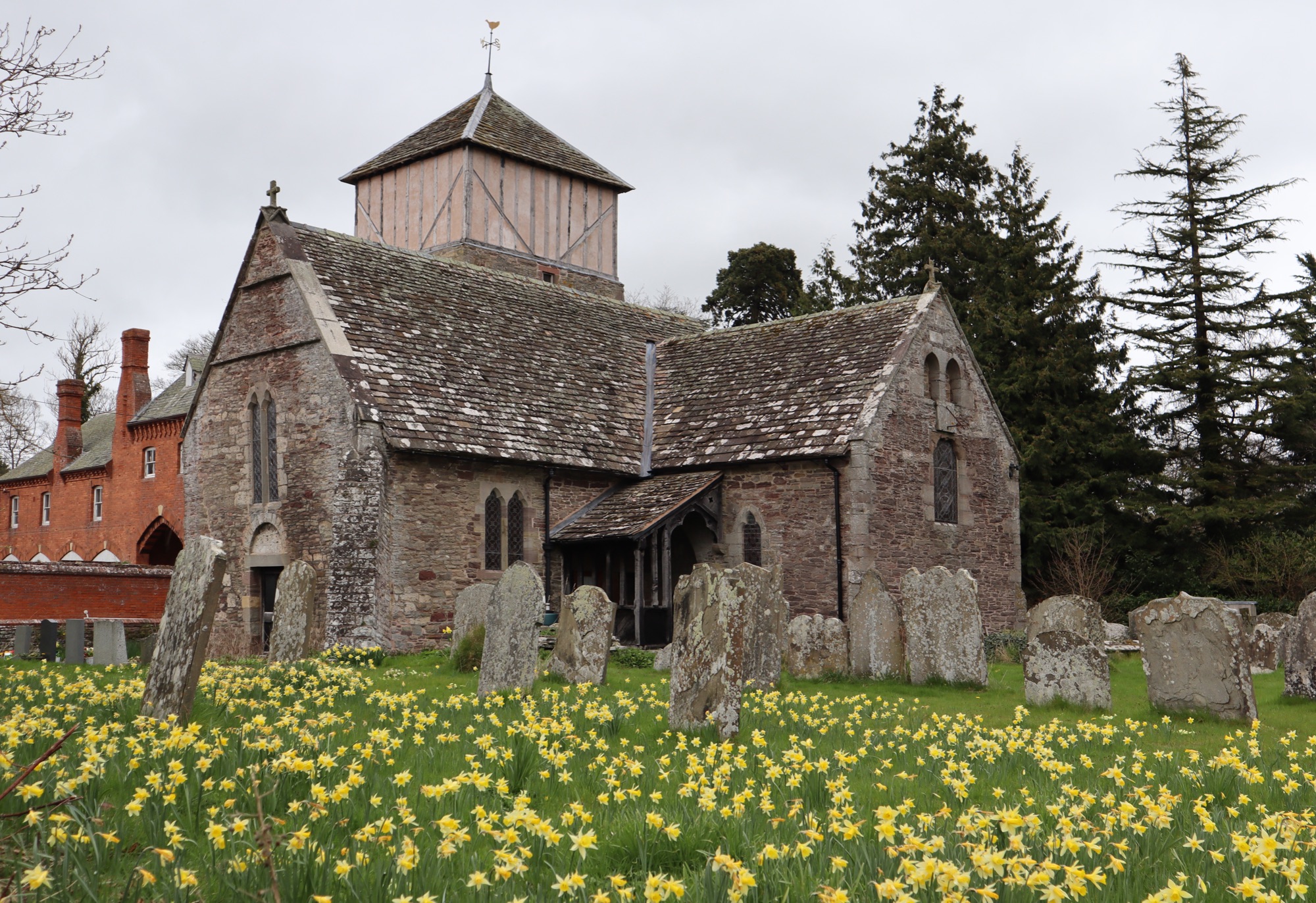 St John the Baptist, Letton
We are a small though enthusiastic congregation that meets for services twice a month, usually a communion service on the first Sunday of the month and a service of the Word on the third Sunday. Our fundraising activites, particularly our summer teas, are enjoyed by locals and visitors alike. The church has a side chapel which can be turned into a community space when needed.
The origins of the church date back before Norman times, and the unique interior of the church, with its dressed stonework and attractive windows, provides a wonderful atmosphere for quiet prayer or worship. An annual tradition that has recently been revived is the Guinea Service, at which a guest speaker is invited to give a sermon and the congregation votes to decide whether the preacher has earned the Guinea.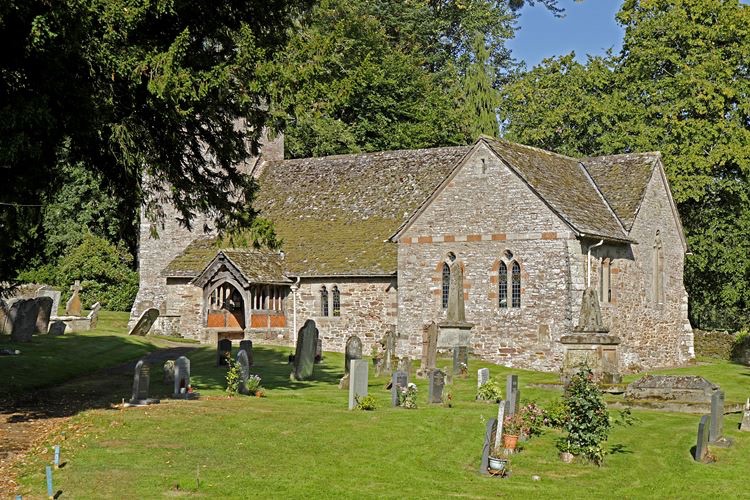 Our congregation hosts services on the 4th Sunday of the month. These are services of the Word or communion (every third month). While our services are traditional in nature, we offer an informal, relaxed atmosphere which is open to all complexions of faith.
Our festival services are well attended and our fundraising activities draw in many from the surrounding community, particularly our soup and sweet lunches, open weekend in May and summer teas. St Mary's is located on an ancient sacred site in a ring of yew trees on the Sarnesfield Estate.
The original 12th century Norman design was added to over the next 3 centuries, providing a unique and historic building which aids both reflection and worship.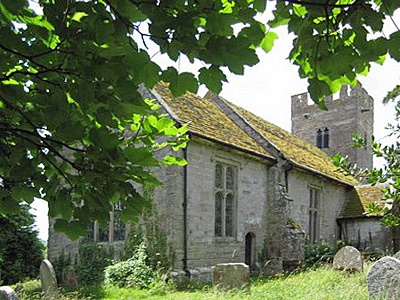 We are a friendly festival church, hosting around 6 or 7 services a year in addition to weddings and baptisms.
Our services attract Monnington locals, those connected to Monnington families and others across the benefice. We often meet together after our services for a generous tea. The church is held in high affection by Monnington villagers and is visited frequently by walkers passing along the Wye Valley walk.
The church is set next to a picturesque lake and the gardens of Monnington Court, and has historical links with the renowned 19th century clergyman and diarist Francis Kilvert.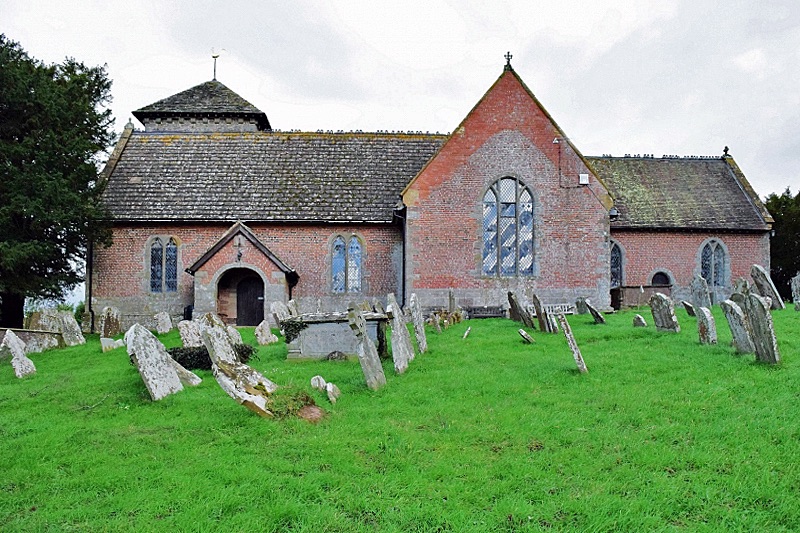 St Nicholas, Norton Canon
Our church provides a spiritual home to the villagers of Norton Canon. We celebrate a traditional communion service together on the first Sunday of the month, as well as feast day services and an annual charity 'Toy Service' held to mark the feast day of St Nicholas.
Our fund-raising efforts are inventive and well supported by locals: we recently pioneered a successful village Scarecrow festival in addition to our popular Christmas Fayre. The church is located between two fields with a lovely rural view across the churchyard. It is possible that an original church dates from circa 400 AD on the site.
The medieval era church was then renovated in 1706. We were fortunate to have our church bells refurbished and these are in good working order.